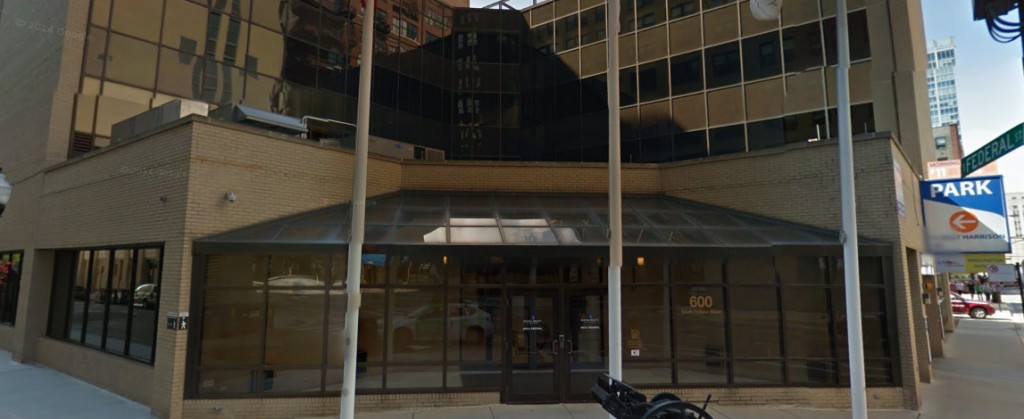 Looking for diversity in your private cloud environment or interconnect with a vast array of telecommunications providers? Enseva provides industry leading interconnection and cloud services from it's 600 S Federal facility in downtown Chicago. Located just south of Chicago's "loop" – home to many leading business, financial firms and exchanges, the CHI2 (600 S Federal) provides access to leading domestic and internation carriers and the physical connection points of global telecommunications networks and internet backbones.
Access over 60 financial ecosystems and neutral multi-carrier networks.
Easily interconnect to other Chicago facilities such as CHI1 (350 E Cermak).
Facility
---
| | |
| --- | --- |
| Address: | 600 S Federal, Chicago IL |
| Size: | 10,143 sq. ft. |
| Building Access: | 24/7/365 |
Electrical Systems
---
| | |
| --- | --- |
| Utility: | 900 kW |
| Generators: | 1050 kW |
| UPS Systems: | N+1 |
Environmental Control Systems
---
| | |
| --- | --- |
| Design: | N+1 |
| Cooling Type: | Direct Expansion |
Security
---
Staffed:
Staffed 24/7/365
ManTrap:
Two factor authentication (proximity card and
biometric) mantrap at all facility entrances.
Security Cameras:
Exterior PTZ camerasInterior cameras in all mission critical rooms90-Day video retention
Customer Access:
Cabinet proximity card access options availablePrivate suite with biometric access options available
Visitor Access:
Escorted guest and vendor access
Amenities
---
52 Hotels within 5 miles
100's Restaurants within 5 miles
Customer parking onsite
Secure loading/unloading areas
Dedicated staging and work areas