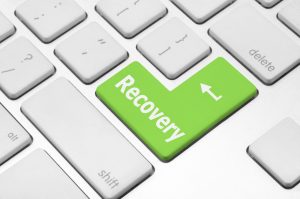 Protecting company data and equipment in the case of a disaster can be stressful and costly unless left in the hands of an expert. It's not a question of whether or not a company should have a disaster recovery plan (DRP) it's more of a question of which method to use.
Dan Maxcy, Vice President of Engineered Systems for Power Protection Inc., said to implement a DRP, there are essentially three options to consider, and site location is the key to an effective DRP. A company can build on-site, but it will take between six months to a year to complete. The second option is to build an off-site facility, which is even more costly and could take between one and three years to complete, Maxcy explained.
The third option is to outsource the project to a company like Enseva, which handles everything from site location, to assuring limited or no downtime in the case of a disaster.
"By going with a company like Enseva, a company essentially has no added cost," Maxcy said. "There is no cost because Enseva already has the facilities and plans in place to handle disaster recovery. They have the experts who understand what is needed, plan for any disaster and make sure a company is safe."
Multiple studies estimate that more companies are outsourcing disaster recovery plans, and saving a lot of time and money in doing so. According to Computer Economics Outsourcing Statistics for 2015/2016, an estimated 92% of IT organizations say their costs are the same or lower by outsourcing instead of performing the functions in house. Maxcy pointed out that one of the cost savings is not having to hire anyone to manage the facilities or equipment.
Outsourcing is more enticing to companies because in the end, planning for disaster isn't as simple as being prepared for a flood or tornado. A proper DRP has to prepare for anything from a natural tragedy to the unexpected building malfunction. Companies have paid a high price for improper planning when facilities have been built under a water source, with bathroom pipes bursting and damaging equipment and facilities. A misplaced fire extinguisher explodes and damages all company data, creating extensive downtime and costly repairs.
Anything can happen, which is why companies are turning to experts such as Enseva to keep them safe from any 'disaster'.
At Enseva, CEO and Founder Chris Sevey stresses they are available to help companies ­­­­make important decision needed to protect them from needlessly having to buy or replace equipment, or experience downtime during a disaster.
With multiple facilities, backup solutions and hybrid cross-connect cloud options, the experts at Eneva are equipped to answer the following important questions for any company:
Can you rely on just one company or one cloud provider to provide 100% up-time? That company might be your own internal organization.
Do you ship your data to another cloud provider?
Do you back it up offsite to another facility?
What happens if that cloud provider goes down and has an unrecoverable outage?
Sevey stresses that Enseva strives to help companies establish an environment that will allow them to meet recovery point objectives if the unexpected happens.
DELTA SYSTEM FAILURE MARKS WAKE-UP CALL FOR AIRLINE INDUSTRY